Casual Chef Jobs Sydney
Are you looking for casual chef jobs in Sydney?
JRM Hospitality can connect you with casual chef jobs Sydney-wide, our consultants will invest considerable time in understanding your professional and personal needs and goals, so we can fully assist your career journey to the top. Our talented team will create a personalized profile for you to put forward to our clients. We highlight all your skills with an extra focus on the qualities they are looking in their future employee.
We represent some of the industries most talented hospitality professionals. Our client and candidate networks are vast and span the globe. This is why the most reputable hospitality institutions choose JRM as their recruitment agency for casual chef jobs in Sydney.
We are currently seeking experienced chefs, for both casual and full-time opportunities. At JRM Hospitality we offer:
The best casual chef jobs Sydney rates.
An incredible variety including, leading restaurants, food concepts, catering, and corporate locations.
Opportunity for consistent hours and workplace assignment.
JRM Hospitality is looking for experienced and reliable casual chefs to join our team. This is a fantastic opportunity for temporary or long-term casual work. JRM works with an impressive variety of businesses to supply Sydney's best casual chefs across a broad range of food concepts. If stability is important to you JRM can offer long-term casual employment at a single location.
We work with venues ranging from hatted restaurants to casual dining and event centers. And we offer the best agency rates in Sydney!
What we are looking for:
Chef with at least 5 years' experience in a professional kitchen.
Great knife skills.
Ability to work under pressure and get the job done.
Great time management skills.
Flexible, multi-talented chefs who can work across a number of sections.
Passion and a willingness to work hard.
The ability to adjust quickly to a new environment.
Great organisation skills.
If you have experience in a hatted kitchen or fine dining, high volume restaurant we want to hear from you.
JRM Hospitality is a boutique consultancy operating in Sydney, Brisbane, and Melbourne. We pride ourselves in representing high quality, reliable permanent and casual chefs and expect all our staff to be punctual, well presented and hold valid work rights in Australia.
Our expertise in hospitality and recruitment goes back decades. With a great focus on quality, we can help you connect with the most suited casual chef jobs Sydney can offer. We believe that having the right people in the right place is the key to hospitality and business success. We understand that every person is unique, thus, our comprehensive chef recruitment process allows us to connect you with businesses that you will thrive in.
If you think that you are the right candidate for this job, please apply now.
Great people know great people. Do you know a great casual chef in Sydney who might be interested in this job? Please check out our referral club, we offer generous bonuses for successful referrals. To find out more click here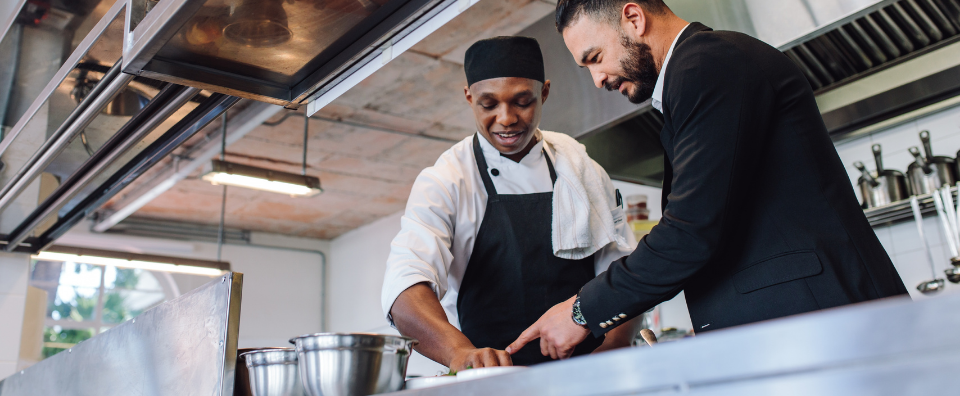 Our full service process makes building your dream team easy.