No matter what career path you're looking for, we have rare, prestige opportunities available right in the heart of the city, for all levels of experience :
Kitchen Jobs
Do you love the energy of working in a kitchen? We have a wide range of kitchen jobs available, including :
No matter where you are in your career, JRM has a role ideally suited
to your skillset and career ambitions.
This is a rare opportunity to take on some of the best casual jobs in Sydney. Get in touch with us today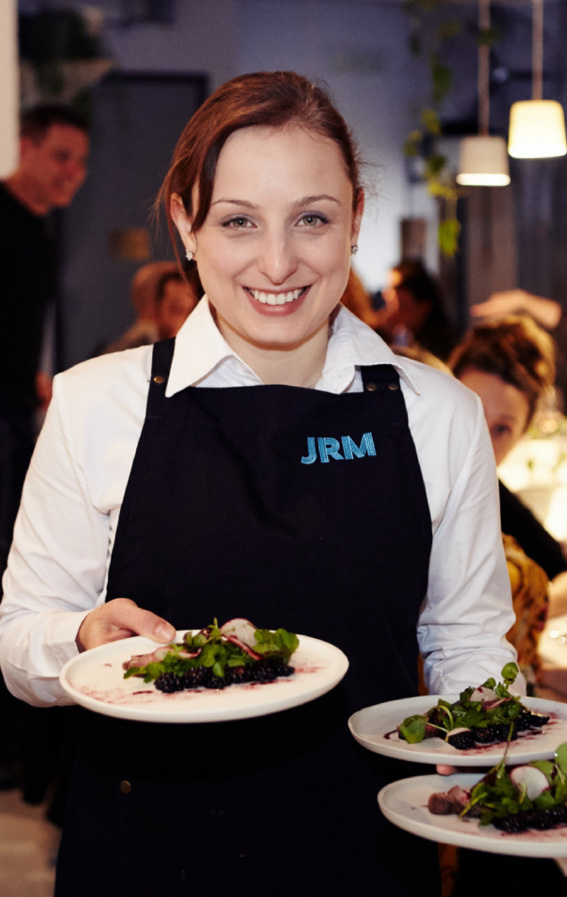 About JRM
Build your career in hospitality with some of the best casual jobs in Sydney. Whether you're keen on kitchen jobs, or interacting with customers as wait staff, concierge, or receptionist, JRM Hospitality wants to hear from you.
We have a brand-new office and hospitality team based in Sydney's iconic Circular Quay. Right in the heart of the city's CBD, these are some of the best casual jobs in Sydney because you'll be rubbing shoulders with some of the mostrespected business and finance leaders across the nation. With our kitchen jobs you'll gain valuable experience in serving up food to impress, while "on the floor" you'll have a genuine opportunity to flex your customer service muscles. With JRM's backing, you'll take your career to all-new levels, on your terms, and be well-rewarded by our industry-leading employment standards in the process.
How We're Different To Other Hospitality Recruiters
We provide flexibility allowing our staff to work when it suits them at a client site that is convenient to them.

We provide everyday discounts to our employees through our just reward me program, enabling them to live better lives.

We work with reputable clients who also prioritise employee happiness.

We pay well, on time,everytime
Are JRM's Casual jobs In Sydney Right For Me?
Far too often, taking on casual jobs in Sydney in hospitality means gruelling hours with few benefits. JRM is different. We understand why people look for casual jobs in Sydney, and we make sure that our people get the job satisfaction and career development opportunities that they're looking for. Most importantly, we understand that the appeal of casual jobs in Sydney is the flexibility. Perhaps you're studying, or you have other passions and interests that you're chasing. Our flexible approach to work means that you genuinely have the opportunity to work when it suits you, on sites that are convenient to you.
Many others look to casual jobs in Sydney for the work experience and career development. Byworking with JRM, you will have the opportunity to work in some of the most exciting corporate environments across the city. You'll be getting valuable experience in both hospitality work and corporate Sydney.