The Best Hospitality Management Jobs Sydney has to offer
Whether you're aspiring to a career in hospitality, or in need of the best to help your business stand out, JRM is your partner in hospitality. We have the best hospitality management jobs Sydney has to offer, and the most dedicated people in the industry.
JRM Hospitality & Recruitment has a unique offering among, and the reason that we have the hospitality management jobs Sydney businesses have come to trust is because of our unrelenting focus on quality. Together we create and deliver positive change through people to maximise the value of hospitality.
When it comes to hospitality, the faces that represent your brand are very much what builds the brand. From presentation to conduct, expertise through to an understanding of customer centricity, success often comes down to those people that are able to bring teams together, lead, and inspire. That's why having the best managers and hospitality management jobs Sydney-wide is so important.
For employees, the hospitality career path is a highly competitive one. Finding success in a city with a heritage for leading service standards, like Sydney, hinges on the skillset, the training, and the understanding of the local scene.
The reason that we can offer the best hospitality management jobs Sydney has available is because we invest in our people, and we take a personal interest in the successes of each person that we bring into our proven system of training and recruitment. We have high standards, and because of that we produce the hospitality managers that go on to become leaders in the space.
Why we find the leading hospitality management jobs Sydney businesses can trust
Rather than the standardised approach that other hospitality recruitment agencies take, we look at each and every business relationship in its entirety. This means taking a long-term view on what the best outcome is for your business and tailoring our service to that. By doing so, we're able to work smarter and achieve success with you as a partnership.
We also take a very long-term view to each of our partnerships. Hospitality is a dynamic, fluid environment that features a lot of movement. Many of the businesses that come to us for a "one-off" engagement end up becoming long term partners, as we invest in the success of their business and people and help them deliver a truly leading standard of service. Many of the businesses that become known throughout Sydney for the leading standard of service and hospitality they provide do so because they have partnered with us over a long period of time.
We never stop learning and are always striving to be known as the leader in filling the hospitality management jobs Sydney businesses need. We know your experience with JRM Hospitality & Recruitment will reflect the enjoyment we get from delivering our service to you.
JRM is the benchmark for hospitality recruitment agencies Australia wide. Our ability to consistently deliver a high-quality product and outstanding customer service will impress your customers, clients, and stakeholders.
If you're in hospitality, you need to be speaking with JRM.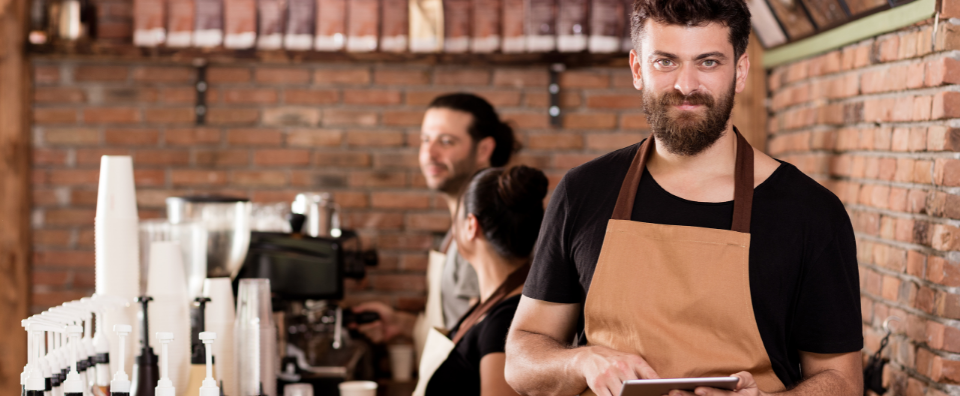 Our full service process makes building your dream team easy.