Hospitality Staff Sydney
JRM is a hospitality recruitment agency with a difference.
Equipped with an intricate understanding of the hospitality industry and with key connections to further their reach, our recruitment experts can cater to the most niche requirements.
Our recruiters are experts on the ins and outs of the market and always ensure they dedicate time to fully understanding your specific requirements in order to find you that perfect candidate. Culture is of utmost importance.
Of the total job market only about 20% of candidates are actively looking for work. These are the people that are applying on job boards and on your website. At JRM we are in constant contact with applicants who aren't necessarily 'active', but 'passive' candidates. In fact, 80% of Australian hospitality professionals are not job hunting, yet 79% are open to new opportunities and waiting for the 'right job' to come along. These are the candidates who you want and these are the candidates who JRM are consistently talking to.
All JRM Hospitality recruitment consultants have extensive experience in all areas and at all levels of the hospitality industry. Although we are Sydney based hospitality recruitment agency, our network is global, with candidates and clients in all pockets of the world. This is what sets us apart from our competitors and enables us to connect the right candidates to our clients on an international level.
We are proud to offer a standardized service for everyday recruitment needs. From Kitchen Hand to Head Chef, one day emergency fill in to a whole new team, every hospitality business and department needs to hire the right people. Let our front & back of house hospitality recruitment specialist connect you with the right people for your business.
Our clients include banks, restaurants, bars, large scale sporting arenas, law firms, event management & PR agencies, boutique & international hotels and caterers.
Email us or phone us on 02 9055 9630 to get started!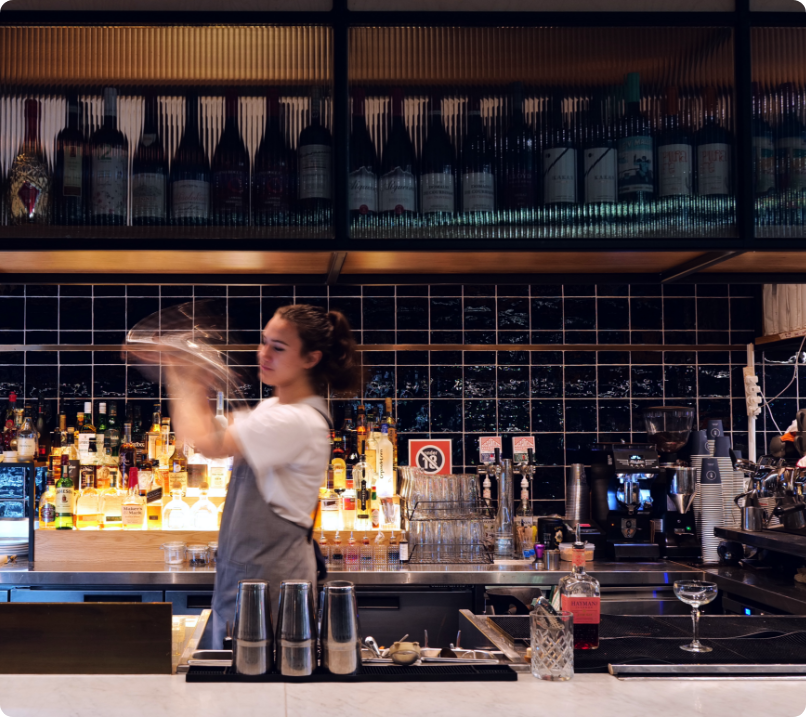 Our full service process makes
building your dream team easy.